Spa and wellness centers design and implementation
Lifeclass Gulf is an Italian company specializing in the wellness industry, we have been working hard for years, providing our valuable services for Spa and wellness centers design and implementation for commercial use like Hotel spas, wellness centers, Resorts, naval spas and residential spas.
Most of our projects are custom made to fully meet customer needs, we never leave anything to chance, each detail is minutiously studied in order to give the establishment its own personality.
Our extensive experience, our professional team and the highly selected materials are our main success factors. Due to high request on our services in Gulf countries, and our ambition to broaden our horizons, we have open a new branch in Dubai, United Arab Emirates, our new office is located at the Alliance Business center.
Wellness centers and spa equipment
There is no doubt about the fact that Spa facilities are a crucial point for wellness center success, since they add a nice atmosphere and gives your clients the wellness sensation and relaxation they are looking for. Our Spa consultancy services will help you choose the right equipment that combines advanced technology, innovative designs and superior quality to make your Spa project unique and successful.
We can provide you with Turkish baths, Finnish saunas, infrared saunas, steam rooms, Calidarium, interior swimming pool, exterior swimming pools, Spa hot tubs and whirlpools.
Working with skilled artisans, professional architects and interior designers, we provide Turnkey Spa and wellness center services.
SPA IMPLEMENTATION STAGES

Project study
We will evaluate all aspects and details with you to understand your needs.

Project plan
We will  provide your with our plan, were we might make some modifcations.

Project delivery
We deliver the project completely finished within the due date.

After sale service
We will always be available at anytime to help you.
Lifeclass is an experienced company specialized in SPA realizations ( saunas, steam rooms, all SPA equipments and interiors). Lifeclass has arrived now in Dubai: thanks to many requests from best hotels in Dubai, we have set up an experienced team of Italian operators which are able to renew, recondition and maintain your SPA, restoring functionality, appearance and safety aspects. Many hotels, even new ones, have not been followed properly by the SPA manufacturer, we have noticed an early decay of several SPA equipments.    DO NOT MAKE THIS MISTAKE! DO NOT RUIN YOUR HOTEL IMAGE!   Call us immediately at +971 (0) 566452379 or send email : info@lifeclassgulf.ae and ask for a meeting with our specialists.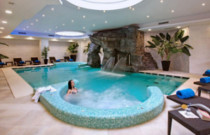 Spas and wellness centers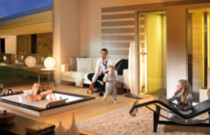 Home Spa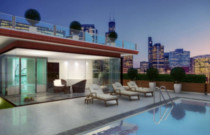 Hotel Spa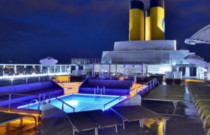 Naval Spa