Description
A perfect solution for residential and professional use saunas. Fully customizable sauna, both in terms of dimensions and finishes. The walls of theArmoniasauna are built using insulation with characteristics and properties that guarantee rapid heating times, excellent heat retention and energy saving in total safety.
Dimensions
Armonia saunas are built in a modular way, which means that we can make cabins of all sizes with small tolerances due to the availability of the standard panels available. Send us your request now with the maximum dimensions at your disposal and we will make you an ideal proposal for your needs. here are some possible solutions: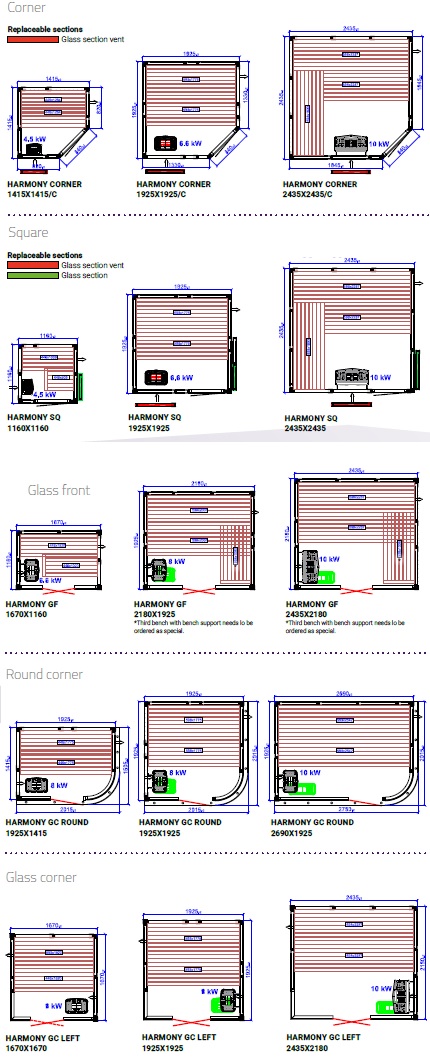 Materials
This sauna cabin can be made of many types of wood. All these wood essences of the best quality are certified and come from Europe.The beading can be arranged horizontally or vertically as you wish.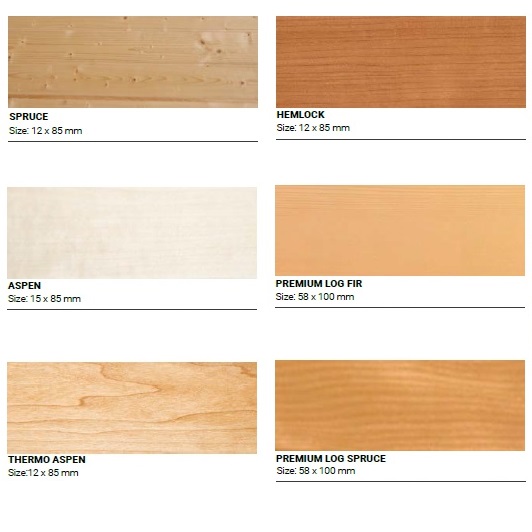 Interior furnishings
Choose from three different styles according to your tastes: CLASSIC, CLASSIC SLIM, CLASSIN WIDE or PANORAMA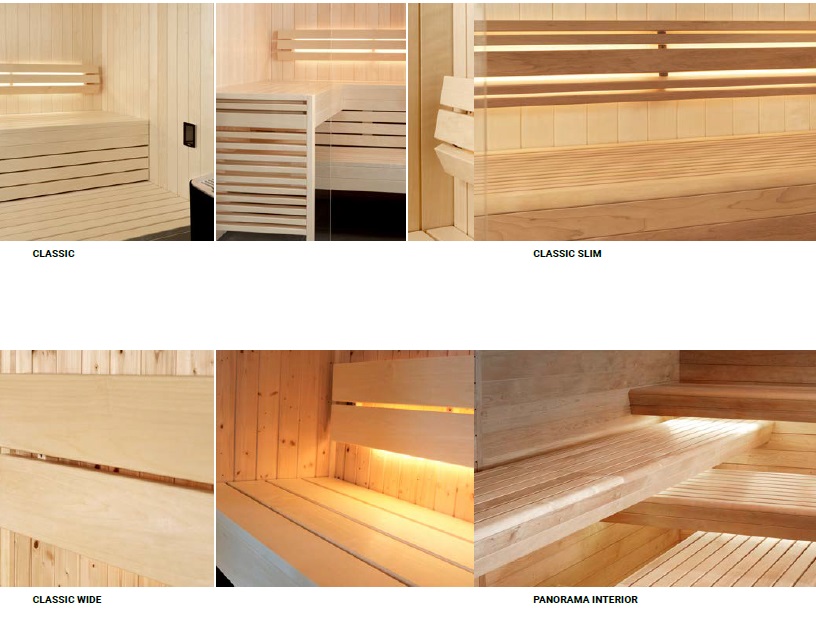 Handles
choice of three types of door handles

Stained-glass windows
To make this sauna cabin exclusive and modern, we offers different types of windows to choose from:
– partial front glass section
– full front glass section
– glass corner
– curved glazed section
The glasses are always tempered, safety, 8 mm thick.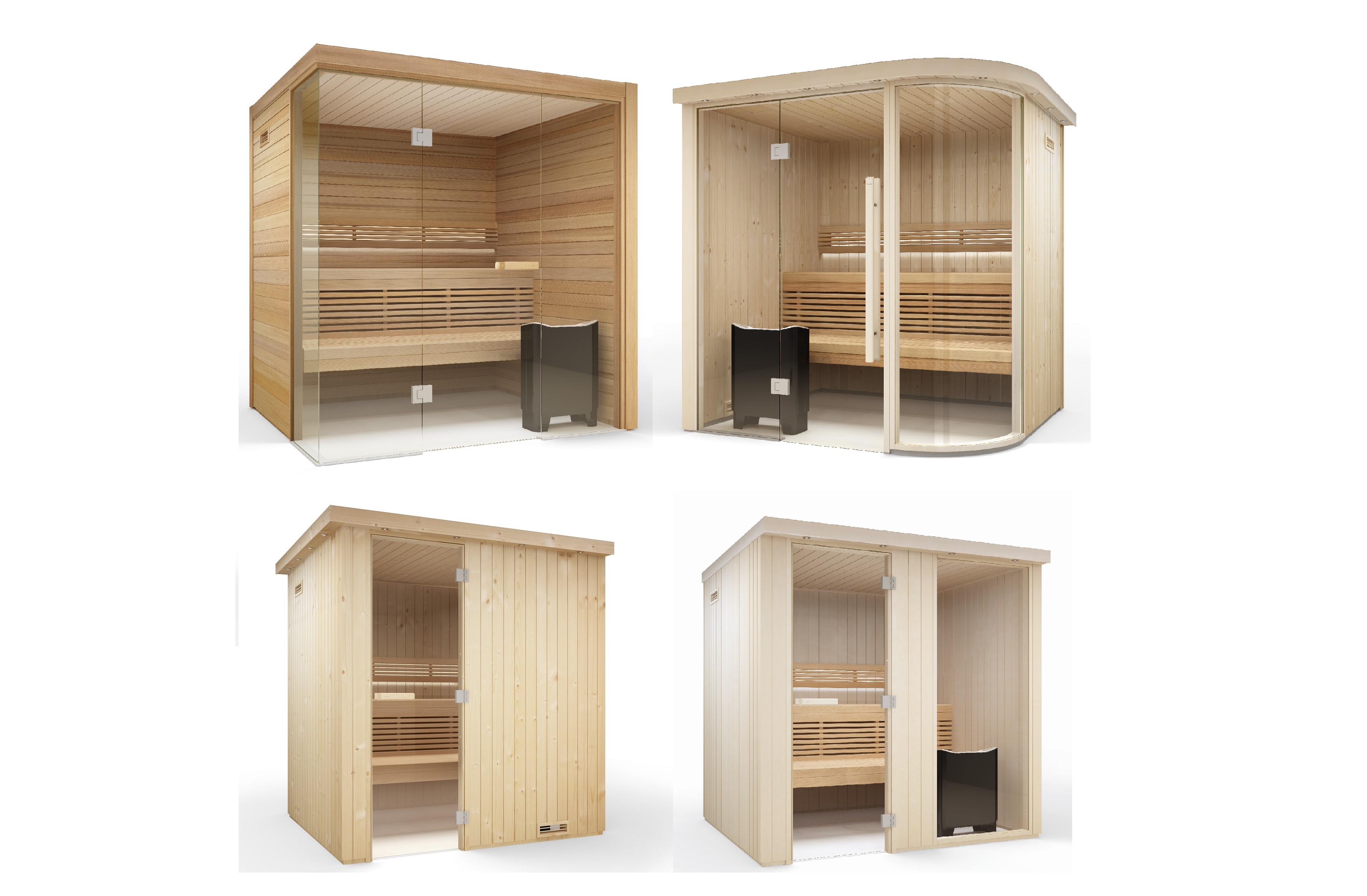 Three colors for glass available: transparent, bronzed or frosted

Shelter
In order to obtain an even more important and exclusive design, Tylo allows you to add an illuminated canopy that further enhances this sauna cabin.